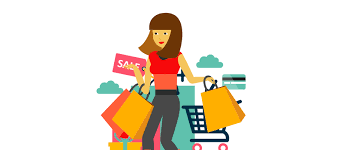 I am a big proponent of thrifting. I know there will always be people that are opposed to it for a variety of reasons, but I am a big fan of it. It has really changed my home for the better. I have a home that looks complete and fully furnished with quality furniture that I couldn't have otherwise afforded. It has done the same for my wardrobe too, allowing me to find really special unique pieces that have taken my style game to another level. If you aren't turned off by secondhand goods, give this guide and thrifting a chance. I think you will be pleasantly surprised by what you find.
Make Sure That You Check the Items for Defects
Always look over your potential purchases thoroughly with a critical eye. If you are buying clothing, check the zippers and look over all the material closely for stains and holes. Check for missing buttons, check the lining to make sure it is still intact, etc. Try to check the fabric in as bright as natural light as possible. Sometimes you won't notice stains until you see the garment in natural light. If you are buying electronics that plug into the wall, most places will let you plug them in and test them before you buy them.
Find Out Your Local Store's Schedule For Sales
Most thrift stores run sales such as dollar days, half-off days, and holiday sales, etc. Ask your local thrift stores when they run their sales. For example, where I live every other Saturday Goodwill has a sale where everything is half off. I usually wait until those days to go shopping. On sale days, try to go early in the morning. Avid thrifters know all the sales and will show up early to get the best goods. If you go in the afternoon it will likely already be picked over.
Thrift Stores are a Surprisingly Good Place to Find Trendy Items
Many trends from the past come back around again and become the trends of the present. This is especially true with clothing. This makes thrift stores an incredible place to find trendy things for a lot less money than the mall. As I write this, acid wash jeans, 90s crop tops, and combat boots are back in style. All these trends are extremely easy to find at thrift stores and are usually much better quality then the fast fashion versions you'd find at the mall. I frequently see in-style items that look new from stores like Ann Taylor, Gap, Forever 21, H&M, Nordstrom, and much more. I have even found designer items from brands like Christian Dior, St. John, Citizens of Humanity, Paige Denim, Diane Von Furstenburg, Betsey Johnson, and more.
Look for Statement Items
If you are looking for unique statement pieces, thrift stores are also great for that. Thrift stores get items from around the world, or from stores that you don't necessarily have in your city. They also get a lot of great finds from people that shop online. I have seen trendy clothes from popular sites like Asos.com and Tobi.com. You can find great accent pieces for home decor or cool vintage items to add a unique flair to your home or wardrobe.
Look Out for DIY Opportunities
If you are crafty then thrift stores are perfect for you. Be imaginative and try to see the potential in the items there. If you like the form of a table or chair, can you simply slap a coat of paint on it and make it look brand new? Look out for those types of opportunities, because they are everywhere at the thrift store.
When it comes to home decor there are so many things that I see at thrift stores frequently that I think most people would love. Here are some common items I would recommend searching for at thrift stores.
Lamps and chandeliers
Picture frames
Small tables
Glassware
Organizational supplies and baskets
Office supplies
Crating supplies
Baking pans
Serving trays and bowls
Wooden chairs
Wall hangings