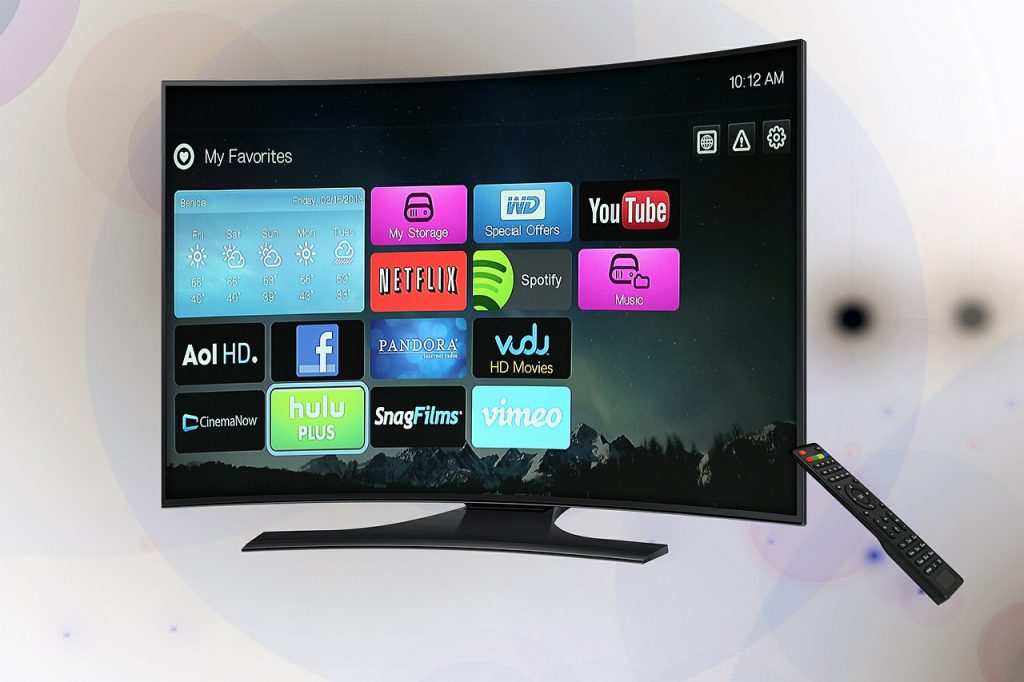 Why You Should Ditch Cable For a Streaming Device
Well with the pandemic well and truly on us now – I have time and I need ways to save money. So I'm taking the plunge. Its Cord-Cutting time.
If you have cable you probably feel a pang of frustration each month when the bill arrives. We have a love-hate relationship with cable. We love the access and variety it provides but hate the high costs and contracts that come along with it. For a long time, there has been no viable alternative to cable or satellite TV subscriptions, but that is all beginning to change with the rise of the streaming device. Products like Roku and Apple TV are the top devices, but there are many others to choose from as well. Pair these streaming devices with powerful and easily accessible apps that allow you access to more content than you know what to do with, and you have a very viable alternative to cable.
One big barrier that keeps people from making the leap to streaming is that the process seems confusing and a mystery to a lot of people. It seems very technical and complex, but it is actually very simple to get started. It requires two main steps: 1. choose a streaming device, and 2. download the appropriate apps to fit your lifestyle and TV watching habits.
Choosing a Streaming Device
Streaming devices are similar in function to your cable box. They give you access to content. They plug into your TV and give you a dashboard to access tons and tons of content via a variety of apps such as Netflix and Hulu. The best thing about these devices is that they are very affordable and as such, you purchase them and own them outright. No more paying for monthly fees to rent a cable box or a satellite and its accompanying equipment.
One of the top streaming devices in the market is Roku. They offer the widest selection of apps. The device is quick and very efficient, especially for the price. The Roku interface is customizable allowing you to choose which apps you want on your dashboard. Another stellar feature is that you can search for content across all the apps right from the dashboard so that you don't have to launch each app to find out which one has the content you want to view. If you have an older TV without an HDMI connection, the Roku will work with traditional composite cables. You can also cast content from your mobile device to your television. Un upgraded device, Roku 3, offers voice commands and a headphone jack in the remote.
Apple TV
Like Roku, Apple TV gives you access to a large selection of apps though not as many as Roku. However, when it comes to the ones that count most to the majority of viewers, Apple TV still gets the job done. Also if you have invested in a lot of iTunes content over the years such as movie downloads or music downloads, that will all be easily accessible on the Apple TV. In typical Apple fashion, the use of iTunes is heavily intertwined with the device. If you want to rent or own a tv show or movie that transaction needs to be done through iTunes.  The new version uses Siri to provide voice-activated commands and gives you access to Apple Music and the app store. If you are looking to cast content from your iPhone to your TV, Apple TV is excellent at this thanks to Apple's AirPlay feature. You can cast your phone screen or just about any video or music app's content to your TV.
Google Chromecast
This device allows you to cast compatible apps and video content from your phone to your TV. It is a small USB stick that you plug into your smart TV. The downside is that Chromecast does not come with a remote like the Roku and the Apple TV devices do. That means you will have to use it alongside your phone or tablet to direct it. This is the most simplistic and affordable option, and it is an excellent device. However it definitely isn't as sophisticated as the other devices, and if you are looking to use streaming as your only source of TV you may find it to be limited if you are a hardcore TV fan. However, if you are simply looking for a casting device, Chromecast is a great choice.
Choosing Apps
Your streaming device of choice gives you access to apps, and the apps are what give you the actual content. This is where you get to customize as you see fit. Some apps offer free content while others allow you access for a fee. You'll find that even with those monthly fees, your final monthly total will still be far less than what you'd experience with cable.
Netflix
The top dog of streaming providers is Netflix with its addictive blend of popular movies and tv shows plus high-quality original content.
Hulu
Another huge player in the streaming app space is Hulu. If you are looking for popular up to date tv shows and their most recent episodes, then Hulu is the way to go. Hulu has shows from network television as well as some cable networks as well. The content is usually made a day after it originally appears on live TV.
Sony Crackle
Watch free TV and movies including original content from Sony Crackle. It is entirely free, the only downside is that apart from their original context, the tv and movies are older selections rather than current favorites.
This is currently the best way to gain access to many of your favorite cable television channels. Sling allows you to choose from a variety of channel packages giving you access to them live and in real-time. If you are a sports fan, Sling also offers tons of sports-related content.
HBO Now
The HBO Now app, unlike HBO Go, is not part of an existing cable service package. You can use it without having an existing cable or satellite package.
CBS All Access
If you love CBS programming then you won't want to miss out on the CBS All Access app. Get access to past shows as well as new shows. New episodes will be available on the app the day after they air on live TV.